Blog

 In my blogs I will focus on how to use crochet to create stuff that will make life easier or prettier... Read up as you might find some of them useful as well. Some designs will be for free and some designs will have a price... It all depends on the effort it went into making/researching/designing it.
Please check the list of the blog entries as the titles of each entry will more or less hint what it is about...
Sign up for a NEWSLETTER as among regular updates, there will be seasonal creations that you will want to check out so you can have the best ideas made into best stuff by you! Subscription available on Home.
2022-11-04
Bobbly Fun Headband- FREE CROCHET PATTERN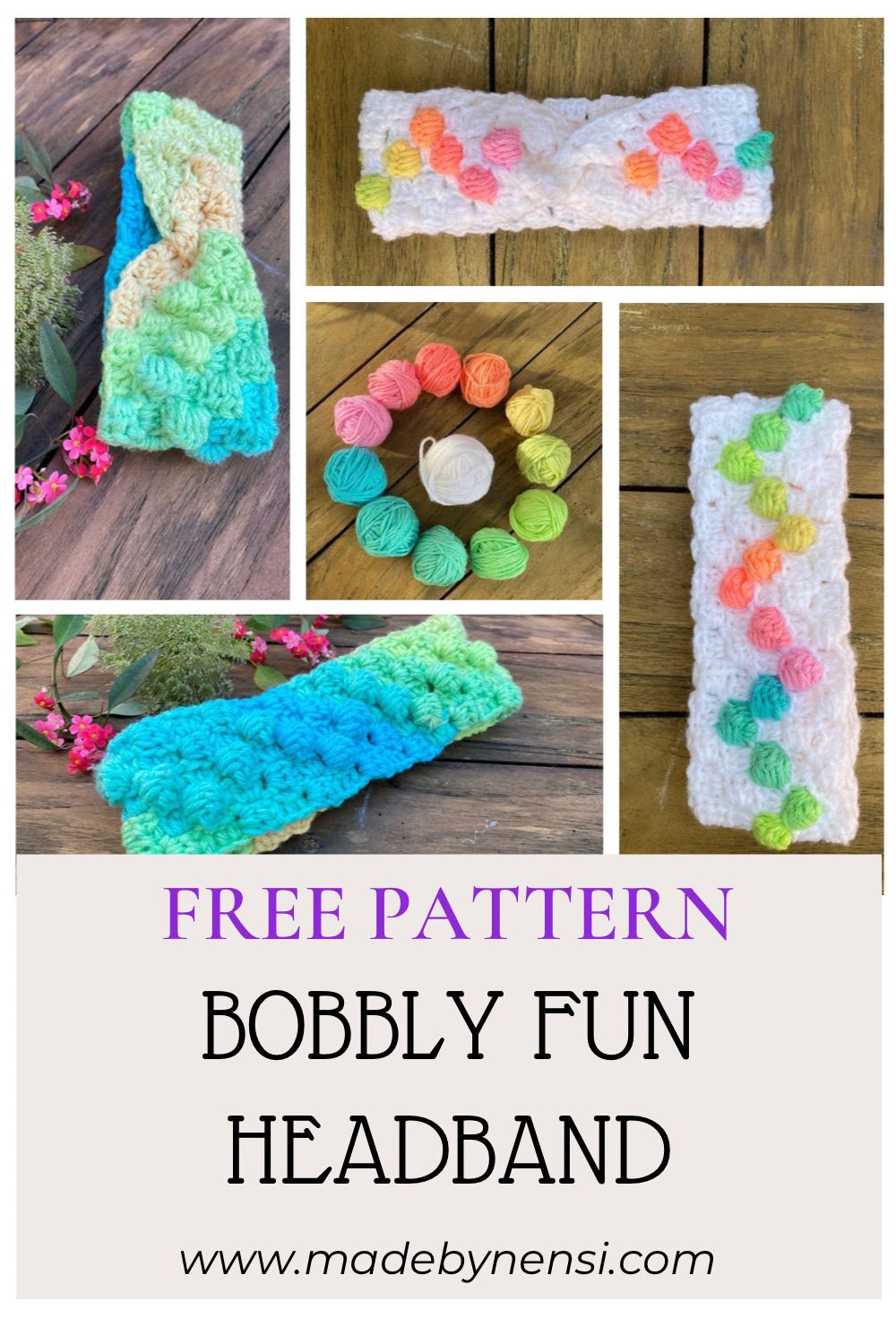 Recently I just finished a few designs that took a lot of my time and I needed a break. Not from designing or crochet but from big designs. So I thought of doing something quick and fun and had to think of what that could be. One look at my almost 3 year old daughter and a lightbulb was on! It is almost winter and i don't have a shawl or a hat or a headband to cover her little ears and save them from cold. 
Next thing I knew, one ball of Red Heart Super Saver yarn was in my hands and ideas were coming to me. So here I will share what I did to make this headband for her.
MATERIALS
Yarn, scissors, crochet hook and a needle to sew in your ends.
IMPORTANT
Stitches used are hdc, sl st and bobbly stitch.
Bobbly stitches are used in the Bobbly Blocks-BB (colored ones in the graph). You do them by doing ch2, and do a bobble stitch by doing dc6tog, which is very similar to the dc2tog explained below only instead of doing the -YO, insert hook*,pull up a loop, YO, pull through the first 2 loops on hook - six times, insert hook, pull up a loop, pull through all the loops on the hook (7 loops).
*-you will be inserting the hook around the stitch from the block below, the same place where you would be doing hdc block.
If you would like to see how I do a C2C hdc Bobbly Block you can see it HERE (my Pinterest profile) or HERE (my IG profile, it's the third stitch in the video, will say above it). In this video I do a dc5tog, but here for a bigger pop I do dc6tog.
I used Red Heart Super Saver-Retro Stripes and 5mm crochet hook. First thing I did was separate all the colors in the ball as some color transitions will take too long for them to be visible in the design.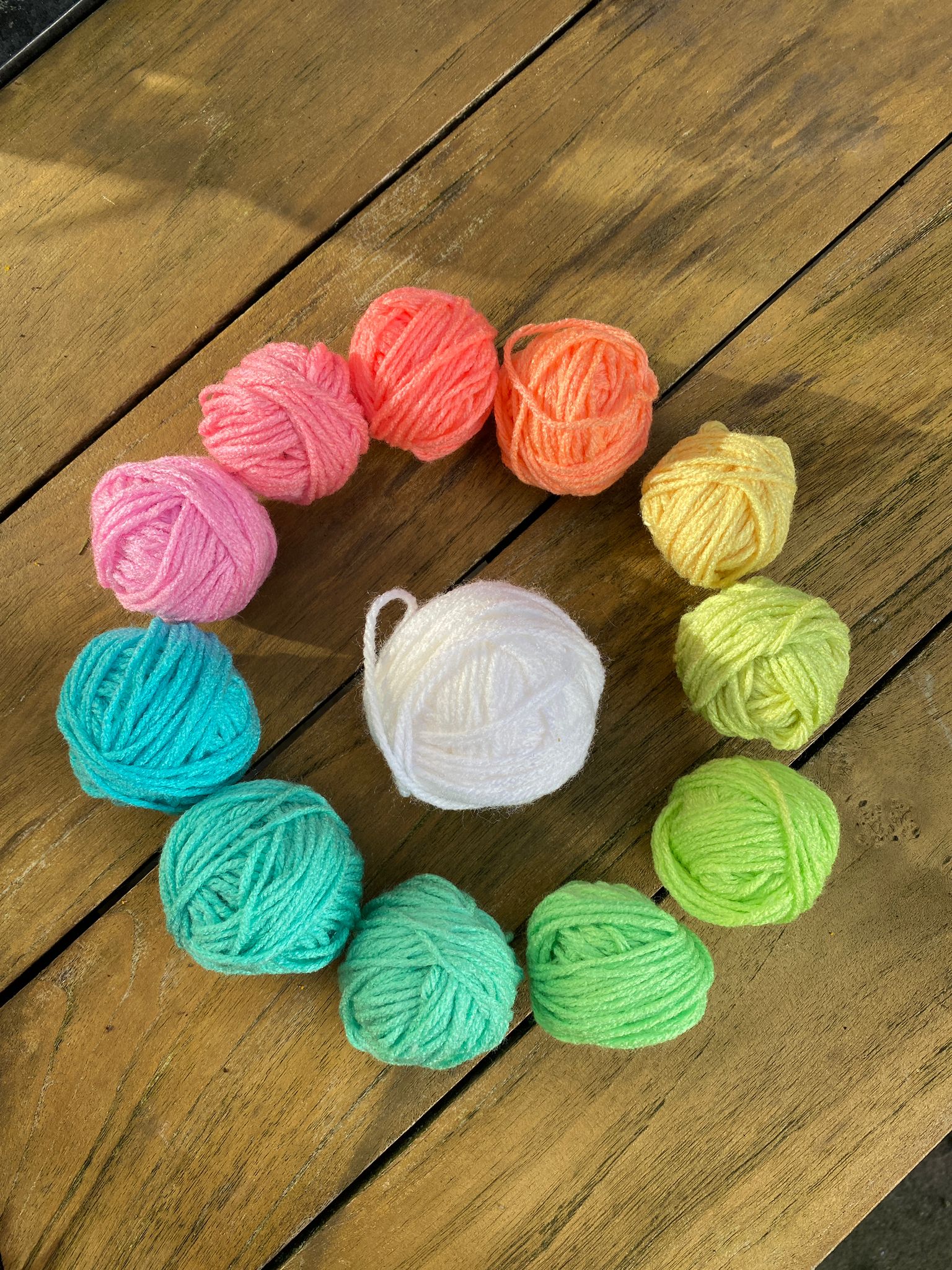 I added white color to it and decided to go with C2C done with hdc stitch.
As already mentioned my daughter is almost 3 years old and knowing the circumference of her head and the gauge of the yarn I used in C2C hdc stitch, I came up with the graph below. This had a length of 55cm (21,5 inches) and needed 40g of yarn. Gauge: 2′x2′=3,5×3,5 blocks of C2C done in hdc stitch.


I folded the ends in half and put them in between each other, so that the wrong side is on the outside. That way the seam will be hidden. All you have to do is sew or seam from left to right or right to left, through all the stitches of the ends of 1-2 and 3-4.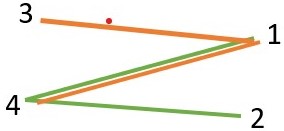 Once that is done and all ends are sewn in you got yourself a new and cute headband. 
If you are making this for any size bigger than mentioned, please add more blocks of C2C stitches. If you are making this for a fair to sell, please refer to the standard sizes mentioned in the size charts of the yarn council, click HERE.
This pattern will soon be made available add free, printer friendly with written instructions and stitch chart on Ravelry and Etsy. And the links will be posted here.
Beside this set of colors I made one just from one side of the ball.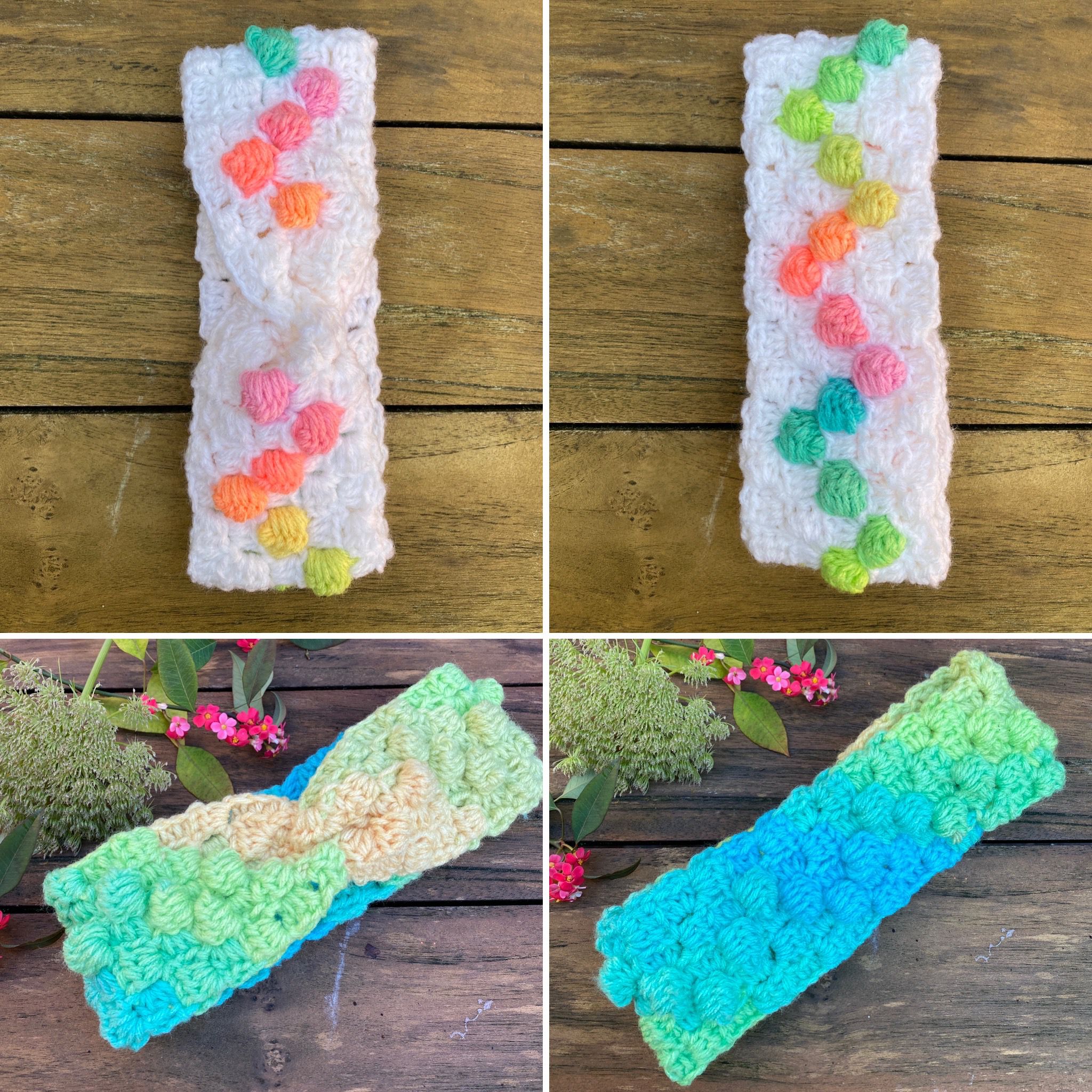 One ball of Red Heart Super Saver should give you 2-4 headbands depending on the size you're going for.
Once you are done and will share your make, please do not hesitate to tag me and I will share it and comment on it.
If you would like to be updated on my next free or paid patterns, freebies and updates on any blog hops or events, please do signup to my newsletter, click HERE.
If you would like to follow me on social media where the updates will be shared almost every day including sharing of the free patterns and sales of my colleagues designers, please use the icons on the left of your screen if on PC, or at the bottom of the page if on your mobile.
Until next time my Yarnie friend!
Admin - 00:43:54 | Add a comment