Blog

 In my blogs I will focus on how to use crochet to create stuff that will make life easier or prettier... Read up as you might find some of them useful as well. Some designs will be for free and some designs will have a price... It all depends on the effort it went into making/researching/designing it.
Please check the list of the blog entries as the titles of each entry will more or less hint what it is about...
Sign up for a NEWSLETTER as among regular updates, there will be seasonal creations that you will want to check out so you can have the best ideas made into best stuff by you! Subscription available on Home.
2022-03-14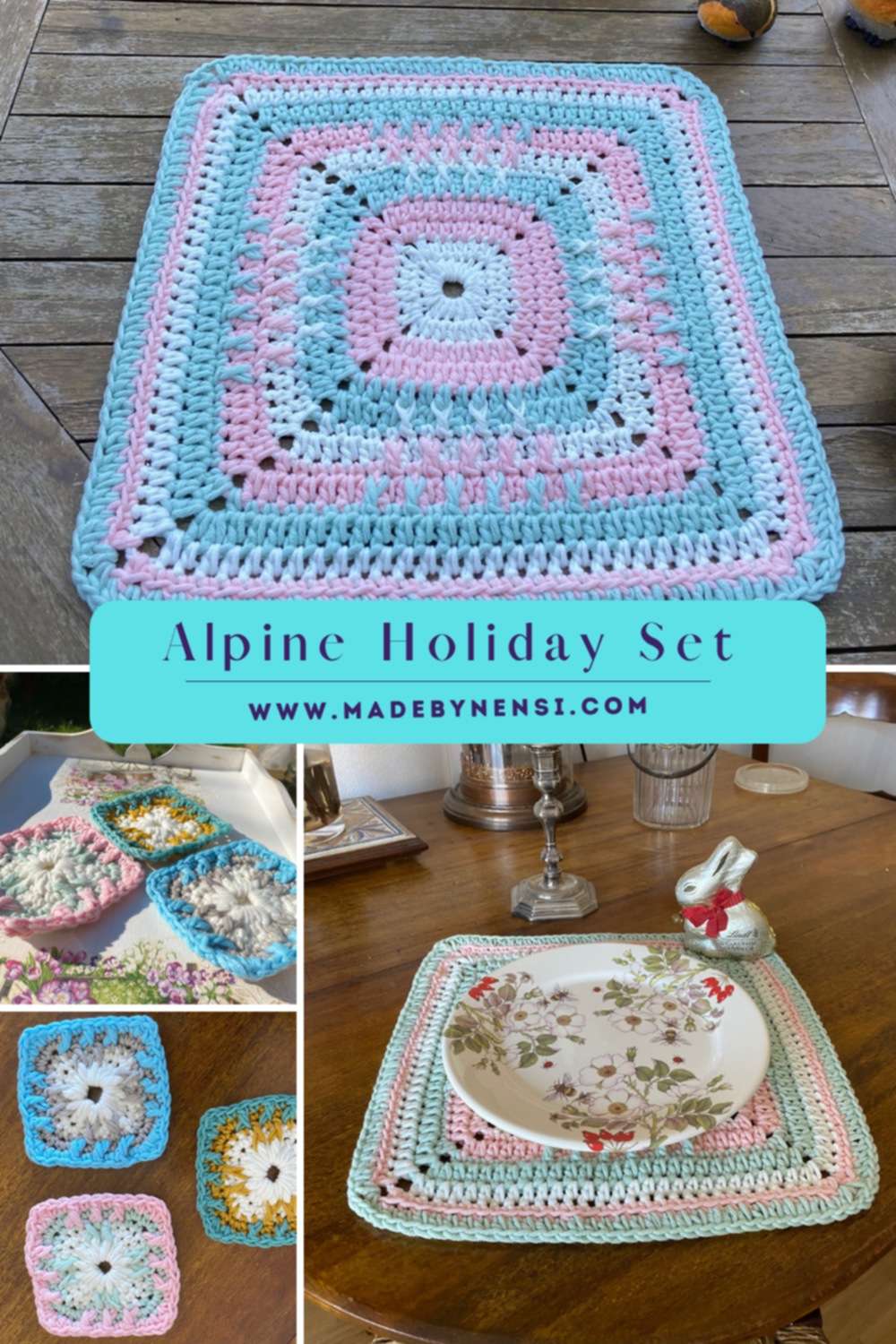 Today's topic is my guest blog post on CosyRosieUK crochet blog of wonderful and talented Fiona Field with my NEW PATTERN SET Alpine Holiday Table Set, which will be FREE on her blog and is also available in my Ravelry shop!
I was so looking forward to be her guest and to design something that is for home!
The Easter and Christmas time are big in my family, and when I say big, I mean really big. The whole family comes together and table is always elaborate and full of not only good food but beautiful décor as well. My mom and my aunt always put extra effort into looking for the best table settings or center pieces and I try to continue with the tradition. Since I started crocheting 20+ years ago I added a small item that I either liked using someone's pattern or I designed my own. This year I designed a coaster and a placemat set which would be perfect for family dinners I imagine to have in my own home…
I made it in the colors that remind me of spring and Easter but I plan to add a Christmas version to it (red, white and green, with the right amount of sparkle) as soon as I find time. Spring is always special with everything waking up from flowers to animals, adding a much-needed color and warmth in our lives after the winter.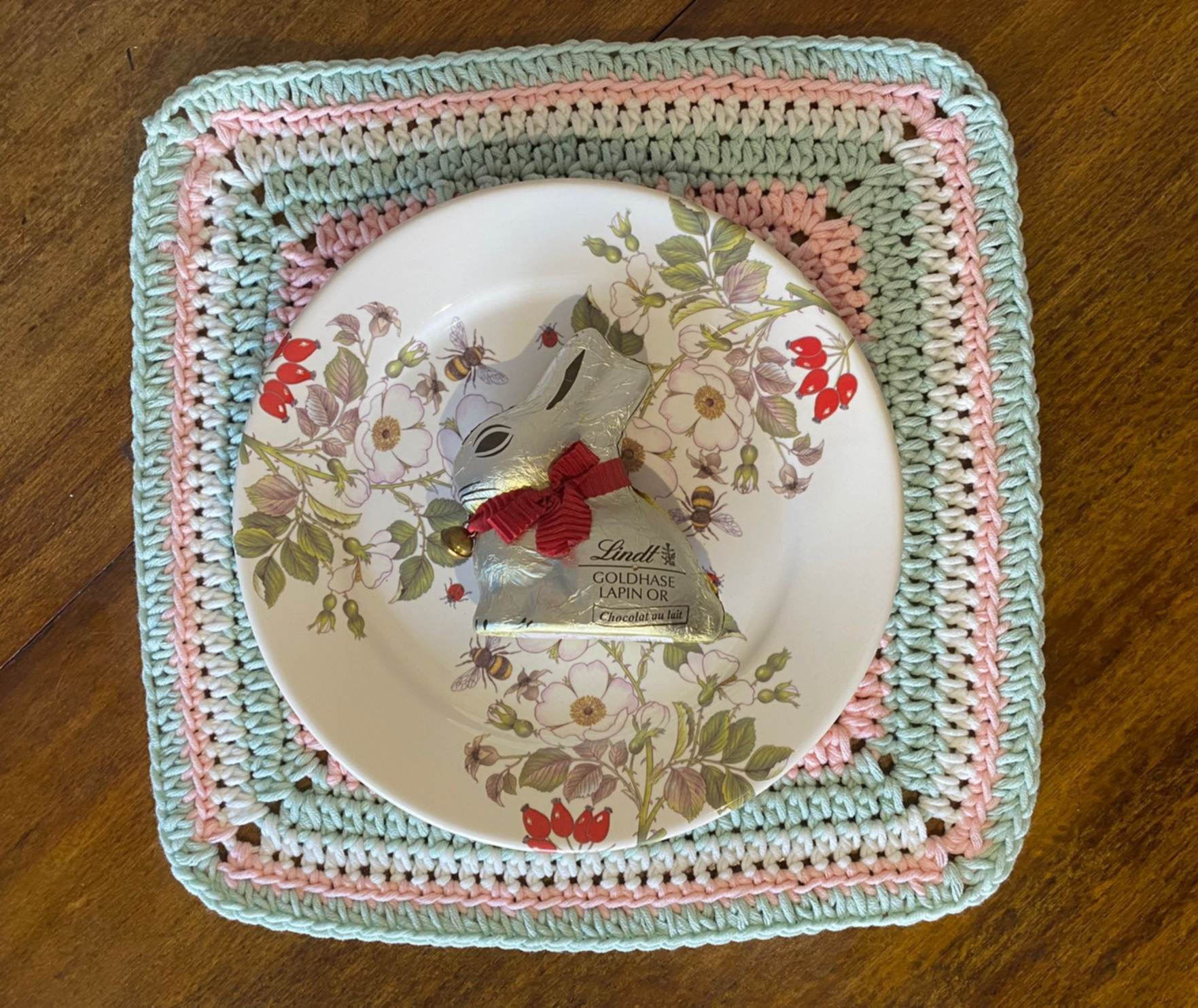 Placemat is paired up with coaster in the same pattern and they match in stitches used and a bit of pattern design.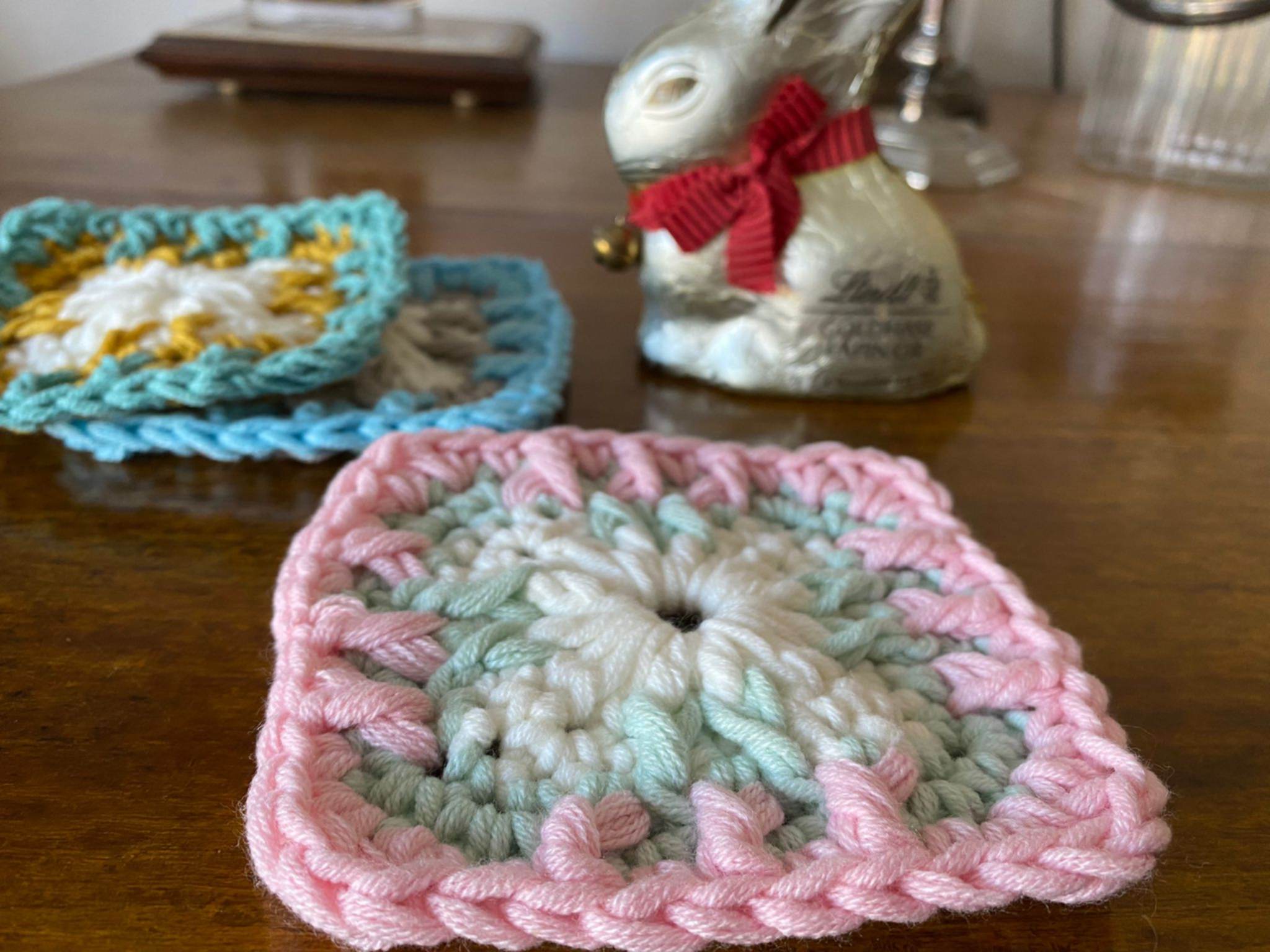 Please check out the blog post of CosyRosyUK where you can find this pattern for FREE in basic form or in my Ravelry shop with detailed photo instructions and in PDF (printer friendly doc) form, click to check it out HERE!
Until next time, my Yarnies!
Admin - 20:01:25 | Add a comment