Blog

 In my blogs I will focus on how to use crochet to create stuff that will make life easier or prettier... Read up as you might find some of them useful as well. Some designs will be for free and some designs will have a price... It all depends on the effort it went into making/researching/designing it.
Please check the list of the blog entries as the titles of each entry will more or less hint what it is about...
Sign up for a NEWSLETTER as among regular updates, there will be seasonal creations that you will want to check out so you can have the best ideas made into best stuff by you! Subscription available on Home.
2022-05-11
What are CALs/KALs and why I love them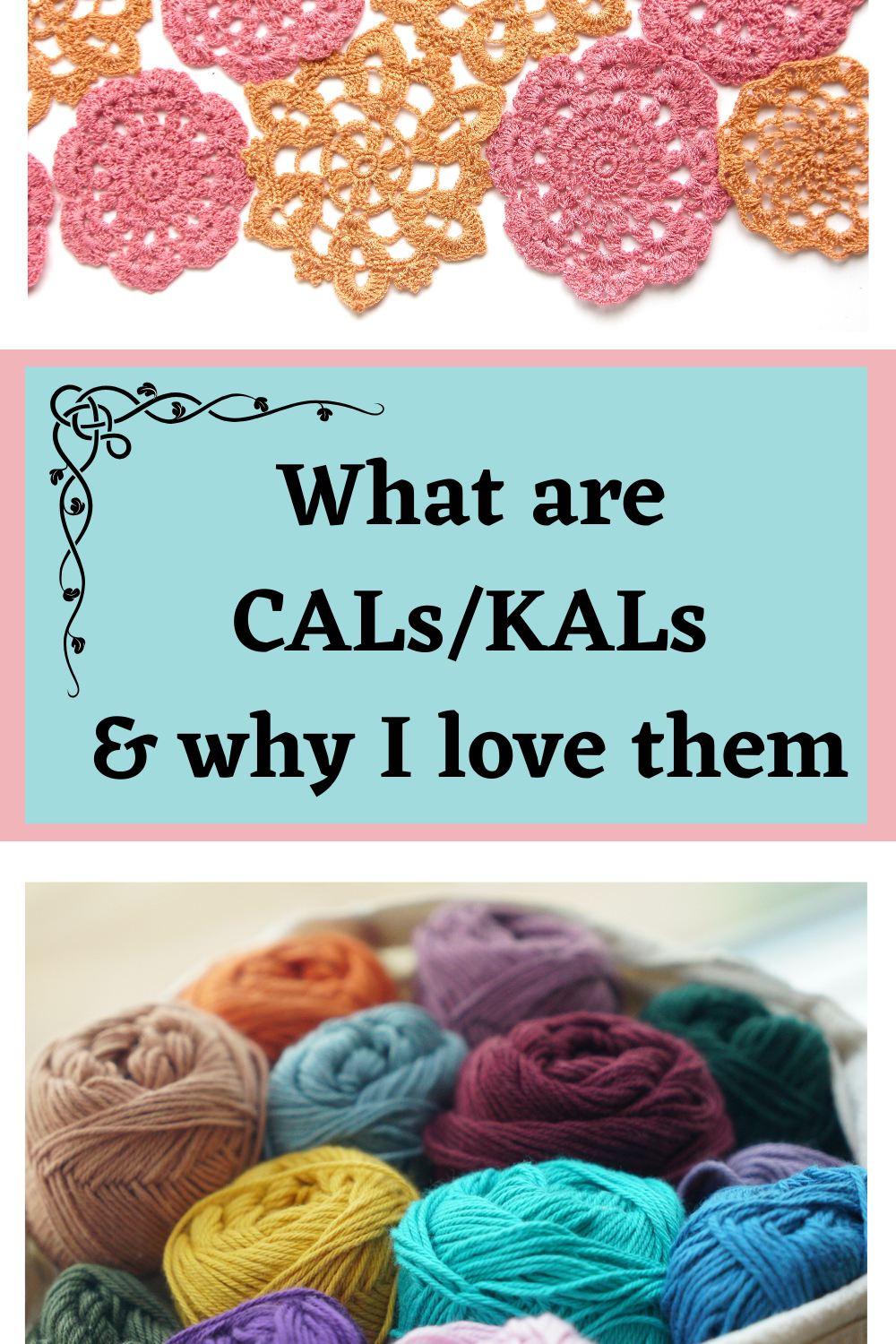 CAL is short for Crochet-A-Long
KAL is short for Knit-A-Long
Recently there was a post in a FB group for designers asking about CALs and experiences, tips and tricks to make it successful…
So I thought to write a blog post about my CAL experiences so far and later when I actually have one solely hosted by me, to come back and re-evaluate what I wrote here..
KAL's/CAL's are great events that I think everyone should at least try once. If you are like me and like to have a community around the hobby you do or things to make this would be ideal for you. In our little town's community center we can meet up and do things together that are a shared interest and I have been to crochet/knitting cafés where you can just have a few friends at a table doing the thing you love and drinking the beverage you like while you chat about anything… This is what CALs/KALs remind me of. I looked up into this when I joined my first one as a maker and since then I have been itching to be a part of one as a designer or even lead one of my own.
So I will try to explain why I love them, what are important things to think of whether you are a maker or a designer and what can make a CAL/KAL an even better one.
But first let's explain the actual process of it.
A CAL/KAL is a crochet-a-long or knit-a-long where a designer/designers/brand has a pattern that will have a time frame within which it will be made and a place where this will take place.
Pattern:
It can be offered for free or paid in a form of booklet/PDF/bundle (anything goes) and can be sold as tickets or an actual pattern. A lot of CALs/KALs can have a pattern being in parts offered through the event as free instructions in basic form while the bundle with details and guide with the full pattern can be offered throughout. Basically in the advertisement of the designer/brand this should be explained in detail as then the maker knows what they commit to.
Timeline:
Usually enough time is given and this is based on the level of the pattern (most of the times on basis of the Intermediate level) and if Beginner level is used then it is usually for complete novices to learn more about crocheting where the item made is just a bonus to learning and improving a new skill. It is important to know the times in which the parts of the pattern will be done/made public during the event.
Where:
CAL/KAL can be hosted on almost any platform. Blog, FB group, IG chat group, Ravelry… As long as people can share their progress, discuss the issues they might be having with the pattern, seek advice, etc. As well it is very important to know what will be the level of support from the Designer themselves. If not stated properly at which times designer will respond to questions, this might bring frustration to both the designer and the participant.
Why I love CALs/KALs
It is the feeling of community I love the most as well as being able to see what are others doing. I see it as not only enjoying the crocheting itself or the colorway but also enjoying to see what colorways people are choosing, can I advise on something, can I encourage someone to continue and even motivate myself to not just make a long forgotten WIP out of it. I also like the paying ones even if offered as free parts of pattern throughout as:
-I want to support the designer
-I want to have something that will stay in my library
-advices from experienced crocheters are always priceless (I learned the best trick for hardening the item in one of these groups)
-there is always an extra that comes with it, whether that is a guide, extra pattern or a discount for future use.
Before deciding to choose to participate in a CAL/KAL think about:
-what is it for- how much time and yarn would be needed for it, if you don't get this info, ask for it. Blanket will take longer and cost more than a shawl for example
-what is the level of difficulty of the pattern- this will tell you whether you can follow through with the timelines and in case you fall behind what will you do, for example I had a couple where I was behind but had the pattern bought and decided to just continue even if the event ended… I still shared my make with the group afterwards…
-where will the event take place- I prefer FB groups dedicated to a specific CAL to be made, otherwise the experience gets diluted by the background noise. But blogs and FB groups of designers is still ok if I like the pattern enough…
What can make an event even better:
-Clear expectation management from the event host
-Motivating the community to support each other
-Sharing the photos of the process as well as struggles and successes
-A fun game to maybe win a small gift
-A lottery for those that finished on time and shared their work…
Possibilities are endless if one is determined to do more…
In my next blog post I will share with you info about the Flower Garden Blanket CAL I am part of this May 2022, with not one but two designs of my own, which will be posted here on the group as free graph patterns! 
Of course there will be a bundle for the whole blanket available and that can be found in the next post.
Until then my Yarnies!
Admin - 11:47:11 | Add a comment